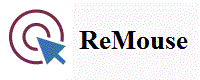 Features & Screenshots
• Compact and easy to use.
• Record all mouse and keyboard events.
• Convenient settings interface.
• Unique smart recording technology.
• Schedule conveniently and flexible trigger.
• Make multiple macros running via task manager.
• Using recorded files anytime, anywhere.
• Does not require any programming knowledge.